How to Find Your Perfect Yoga Pants?
How to Find Your Perfect Yoga Pants?
Working out doesn't require some special equipment. That is absolutely true. However, if you want to boost your performance and recover better from your workouts, you could use yoga pants. They will be your best friend during workouts.
Here is what they have to offer to the table:
Yoga pants make sure that the oxygen located in your muscles is used properly.
Yoga pants help you recover faster.
Yoga pants help you sustain more power.
As we can see, yoga pants are a pretty reliable sports accessory. Many people make the mistake of thinking that yoga pants are only designed for doing yoga and nothing else. That is wrong! Yoga pants provide help in most physical activities, such as volleyball, bodybuilding, cycling and so on.
Is There Something You Need to Know Before Buying Them?
Besides the benefits of yoga pants, yes, there are a few things you must know if you want to purchase them.
Believe it or not, buying yoga pants requires some knowledge. If you want to find the perfect pair of yoga pants for yourself, you will need to carefully think it through. Luckily for you, this article will tell you everything you need to know about yoga pants purchases.
How to Find Your Perfect Yoga Leggings
There are a few steps you must check before you go and buy your desired yoga pants. Here we go:
Think About the Style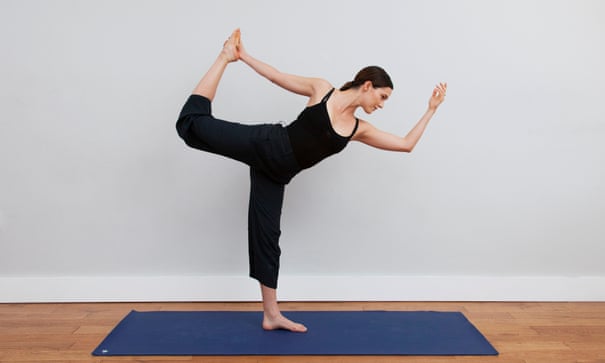 You will most likely wear your yoga pants outside as well. That's why you should act accordingly and choose a style that you would like to wear outside. This is the fun part, so enjoy it! It's just like buying any other piece of clothing. Only yoga pants will both help you in training and make you look good. So, check the elasticity, the shapes, the stripes, the colors. That is the time when you will start to notice the differences between them, which will help you decide.
Think About the Length
Yoga pants come in two lengths: capris and full length. Think of what you would like to wear.
Also, what you might want to consider is the weather condition. If it's cold outside, you might want to pick the full-length yoga pants. With length, however, it isn't just a matter of style again. You must find the perfect balance between comfort and functionality.
Think About the Type of Stretch
The type of stretch is exactly the reason why yoga pants are as comfortable as they are. There is a 2-way and a 4-way stretch.
The 4-way stretch is more comfortable than its rival. The 2-way stretch yoga pants are usually baggy. Choose whatever feels good.
Think About the Fabric
There are fabrics that will work better than the rest. Fabrics, such as polyester, allow your skin to breathe better, which means your muscles will do better work. Cotton fabric will absorb moisture better and so on.
The Final Word
Use these guidelines for your yoga pants shopping! I hope this article cleared it up for you. Thanks for reading!